Our mission is to bring health and vibrancy into households by offering advanced water filtration and ionization technologies. By doing so, we aim to invigorate and revitalize every single cell within their bodies using the power of water!
A portion of the profits generated from these offerings will be dedicated to our second mission: gifting a million days of clean water to people in need. We believe that everyone deserves access to this fundamental resource, and we are committed to making a significant difference in their lives. We envision a world where our bodies are cleansed and at optimum health, enabling us to lead healthy and fulfilling lives. This vision drives us to work towards always striving for the best products available for our clients health and wellbeing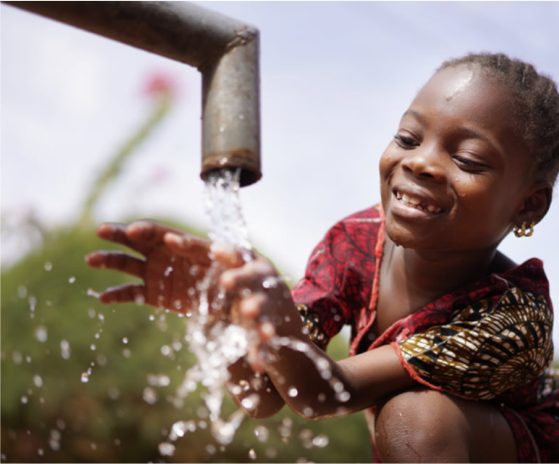 Our approach is two-fold. Firstly, we strive to make the most reliable and effective water ionizer and filtration systems available. By providing both accessible and high-quality solutions, we empower individuals to take control of their water and enhance their overall well-being.
Secondly, we are committed to positively impacting the lives of our customers. We aim to foster love and care in the workplace, ensuring that our team embodies the values we hold dear. By embodying what we preach and cherishing the quality of alive water, our passion creates a ripple effect of water consciousness, ultimately resulting in positive health impacts around the world. 
 
We actively support grassroots projects in areas of the world that need our assistance the most. Currently, we are proud to be supporting various projects worldwide, including the following:
Many communities worldwide still lack access to clean drinking water, with up to 29% of the global population affected. Through our support, we contribute to providing clean drinking water to water-scarce communities, ensuring they have access to this essential human right.
In rural areas of Guatemala, the most vulnerable and marginalized populations often lack access to basic and safe water services. Through partnerships with local communities and municipal governments, we are working to construct and rehabilitate water and sanitation infrastructure. Our goal is to ensure that water is readily available to these populations, both now and in the future, leaving no one behind in our quest to reach everyone.
Through our unwavering commitment and various initiatives, we strive to make a lasting impact. Here's how we demonstrate our commitment:
When you join our mailing list, we pledge to provide one day of access to clean water in the world. Your simple act of engagement contributes to this noble cause.
When we sell a water system, we actively contribute to building sustainable water systems in rural areas of Guatemala. This ensures a long-lasting solution that benefits both individuals and communities.
Everytime we receive positive feedback for our customer support, we provide an additional day of access to clean water in the world. If you are a satisfied customer you are contributing to this incredible endeavor.
Our mission is not only to bring advanced water technologies to households worldwide but also to make a difference in the lives of those in need by gifting a million days of clean water. We envision a world where our bodies and minds thrive, and we are actively working towards achieving this vision by supplying reliable water solutions, providing positive customer experiences, and supporting impactful water projects. By joining us, you become part of that mission.