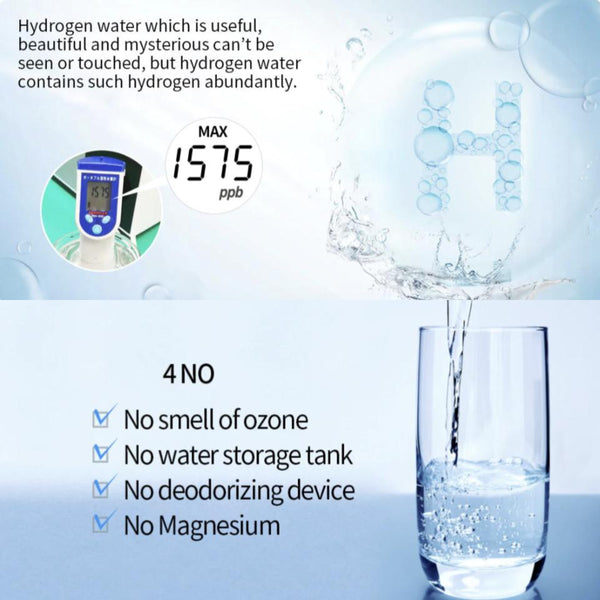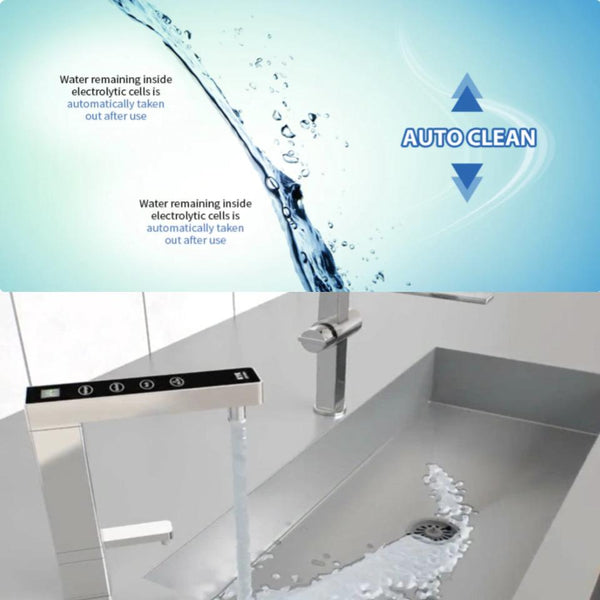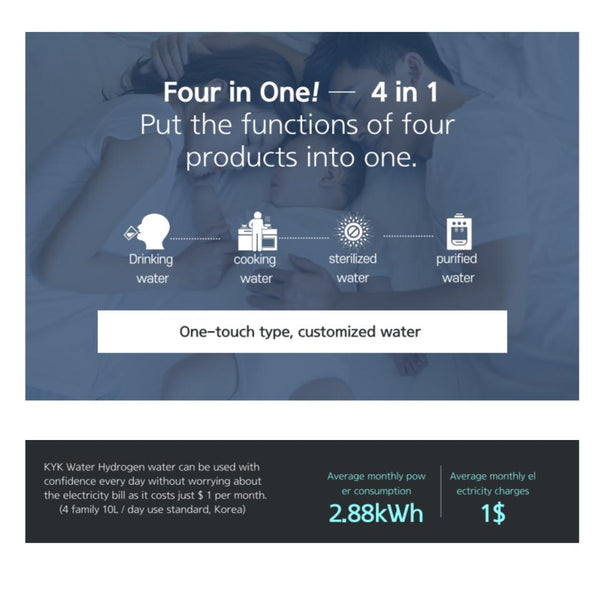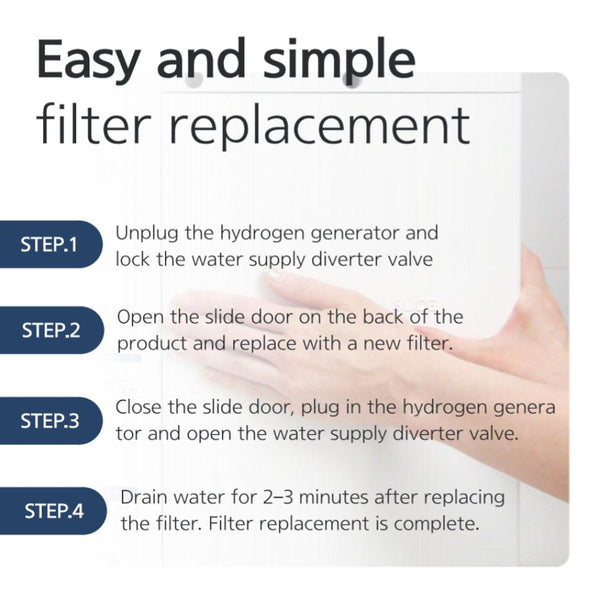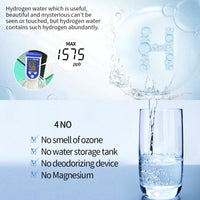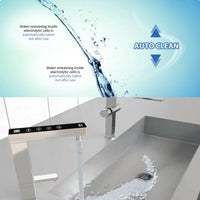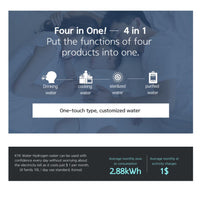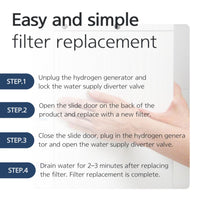 KYK HYDROGEN MAX - Underbench Hydrogen Water Ionizer
Description Manuals Specification FAQ Reviews Associated Replacement Filters
What is covering the top of my tap interface ?
The tap comes with a protective film on the tap, It lmay look a bit scratched up, this needs to be removed. Sometimes it can be hard to find the edge...with a little persistence and finger nails you will find it
What are the benefits of drinking hydrogen water ?
Advantages of Hydrogen Water Ionisers:

- a massive amount of antioxidant supplied through drinking water every day: 1500ppm
- much stronger and effective than vitamin C
- great booster of immune system
- rejuvenation of blood cells
- big increase in hydration
- major improvement of detox and elimination
- general improved organ functioning, in particular kidney, liver, skin, brain,
- Balancing high blood pressure and cholesterol issues
- Cancer and inflammation preventative
- promoting healing
Why the touch function on the under-sink unit itself is disabled ?
The control functions for this product are exclusively operated through the faucet. Consequently, the touch function on the under-sink unit itself is intentionally disabled.
Can I get my electronic tap wet?
The smart faucet is an electronic product. Do not clean electronics at home with water.
For example, when cleaning TV monitors and computer monitors, ""LCD Liquid Crystal Cleaner"" is used. My experience (from other countries) is that it's better to wipe with a soft cloth dipped in a small amount of mirror cleaner. There are individual differences in the degree of wet cloth.
Simply wiping with a soft cloth is sufficient. We recommend a Micro Fibre Cloth
KYK Hydrogen Max - Pre-Filters 1 & 2
KYK Hydrogen Max - Filter 3